I have a thing for unusual keyboards, and thought a thread detailing some of the oddballs I've picked up and some of the oddities I've seen out on eBay and Craigslist might be kinda fun!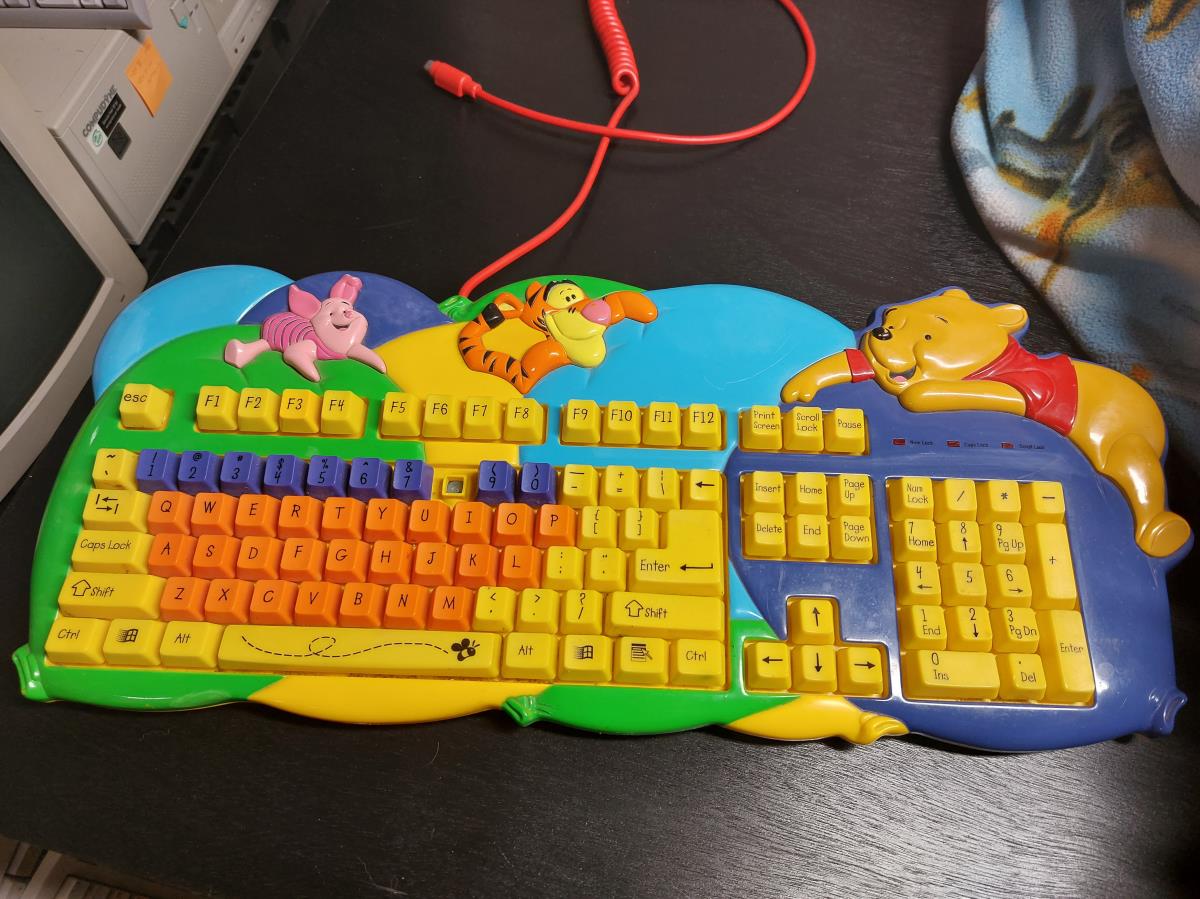 Starting off strong, here in the collection, is the PC Gamer's Ultimate Weapon... or so the joke has been going for a while. The Winnie The Pooh Bear Child Learning Keyboard (sold from 1998-2000-ish) is a plain rubber dome PS/2 keyboard with a weird shape, Pooh Bear "font" keycaps, and Pooh Bear himself with his friends on the board. Unlike other "kids" keyboards, which usually feature more "chunky" keys, a reduced keyset, or waterproofing features- this has none of that. All the Windows keys are present, the keys are exactly the same size as any other "normal" PS/2 keyboard, and there's no effort to spill-proof this keyboard at all. It was nightmarishly filthy when I first got it back in 2019, and even after a lot of work, some of the keys don't work.
All that said, it did come to the first Stevens Point RoboCup show in 2021, and will probably come out again for future events. It's just too strange not to.