I was able to narrowly visit the North Eastern Wisconsin Friends Of the Doctor (NEWFOD) science fiction club's EgoCon event earlier today (8.14.22) at Pfiffner park. NEWFOD is more than 30 years old, and as the name suggests, focuses predominantly on Dr. Who, but dabbles in virtually everything nerd-related. Despite being a fairly well-known organization, and an event with three decades of history in the area, it's surprisingly elusive. I didn't know about it until a day or two before, by random chance. I've been trying to attend (an get booth space) for years now, but haven't had any luck connecting with the organizers- going back to 2015 or so, my luck is just awful in that regard. Now with the WCC, I've been very interested in working with them as I feel there'd be lot of synergy between our two groups.
Thankfully, I was able to finally visit the show and speak with the organizers. They said they're in the process of "rebuilding" after Covid, thus the small setup and unusual venue, but that they would have us at their next show, which I'm excited to finally be a part of.
Their big "feature" attraction both this year and in years past are large displays of fan-made Dr. Who costumes, props, an monsters- this time a life size Dalek.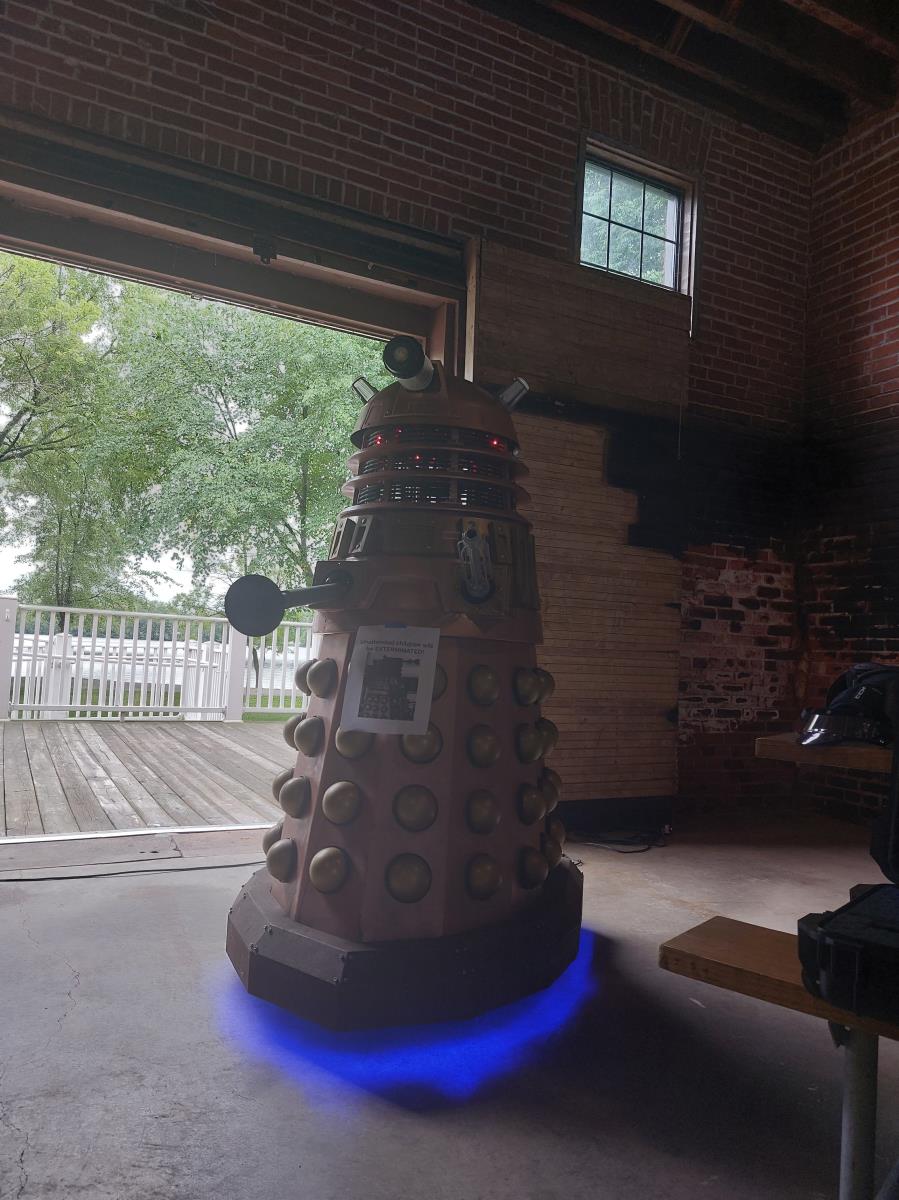 When they have more info about events and happenings, I've agreed to help spread the word here.
Their site is
HERE
for those interested.