I guess I've been pretty lucky with the Macintosh stuff that I've picked up over the past years. I've seen batteries leak, but I haven't really experienced it firsthand.
Today was the end to that! I just got back from picking up some Macs, and unfortunately, we've got some battery leakage victims!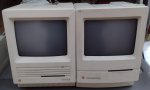 They actually look pretty decent on the outside, and I was pretty excited about the SE Superdrive! Unfortunately, the innards are really what matters.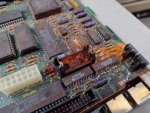 Interestingly, every SE that I've had (and most that I've seen), except for the SE/30 of course, didn't have a battery holder.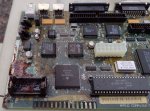 By far, the Classic is worse. That chassis is probably done for too, seeing as the metal is pretty thin from the rust.
At the end of the day, I'd like to try and fix the SE, since I should be able to swap in a good SE board and change over the ROMs. We'll see what happens, I had my eyes on a SE board on eBay, but of course, it ended 4 minutes before remember to bid on it!
More to follow!