Before anyone asks, yes I am still working on the Colecovision. This one just happened to show up, so I figured I'd take a crack at this one while I'm still messing with the Colecovision and other odds and ends.
After a really, really long delay the Mattel Intellivision system I ordered ages ago finally turned up late last week! The Intellivision (Wikipedia
HERE
) was Mattel's foray in the home video game market, launched in 1979. The console had several iterations mostly featuring cost reductions, but this unit is an original Model 1 console. While Mattel would put up a good effort against Atari and Coleco (an Magnavox, I suppose), Mattel Electronics was hit by two disasters that ultimately did them in- the commercial failure of the Mattel Aquarius and the infamous video game crash of 1983.
While it's primary competitor was the Atari 2600, design-wise it's much closer to the Colecovision than anything else.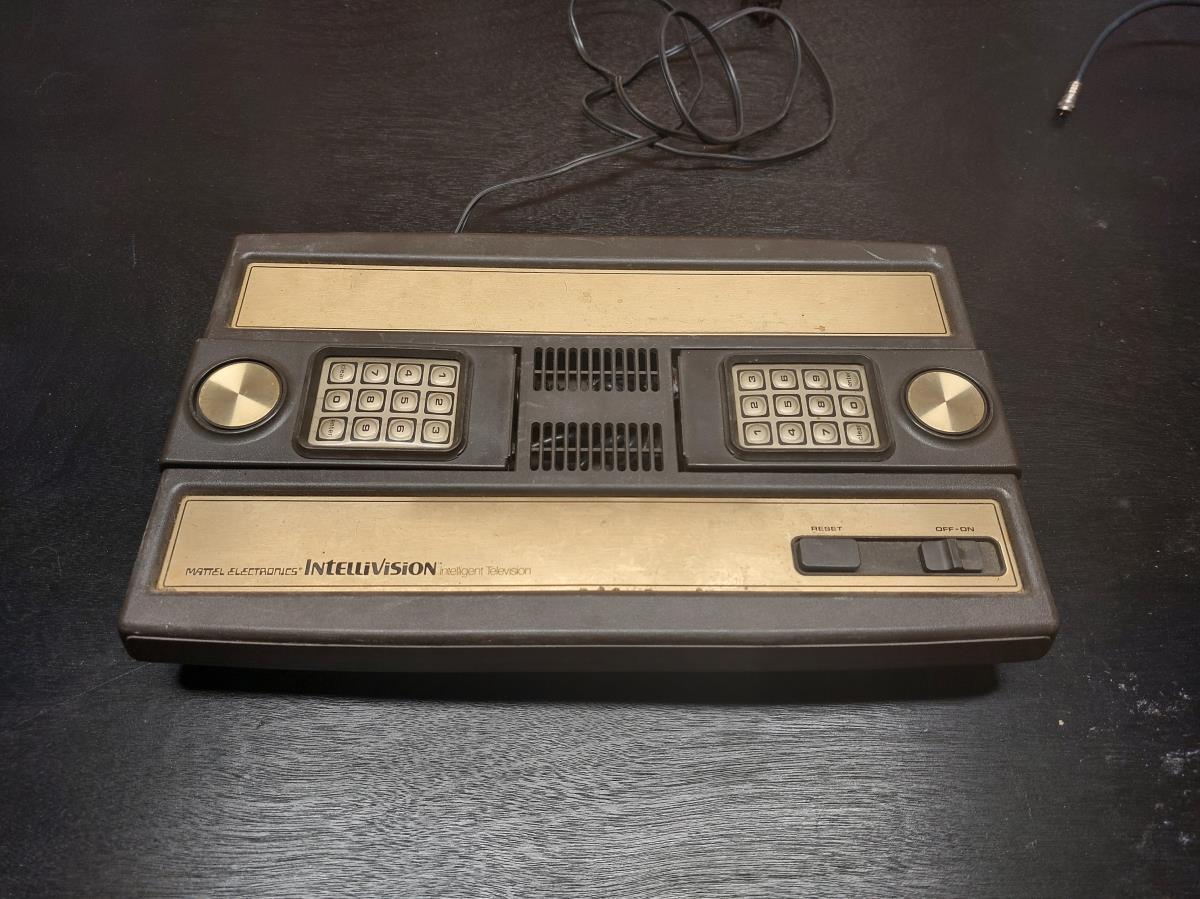 Much like the Colecovision, the Intellivision also has a numeric keypad and what I'm going to refer to as a "directional pad" though that's being generous. While it does "function" like a modern directional pad as we'd understand it today, it feels like pushing on a "rocker" style light switch. It's also recessed somewhat, so I can only imagine how much junk is inside of these, as the "dial" pushes down and in to input directions.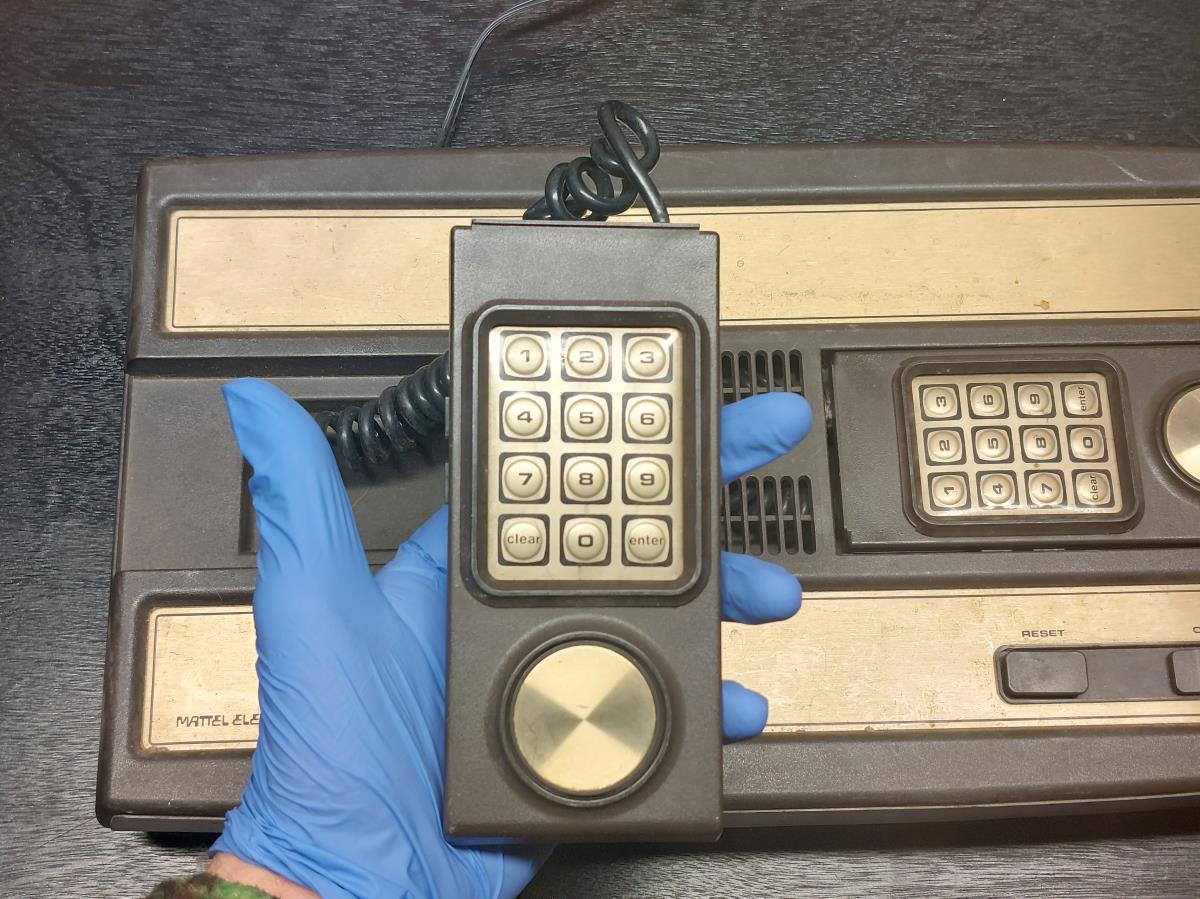 It also has four "shoulder" buttons on either side of the controller, two more than the Colecovision, but much smaller.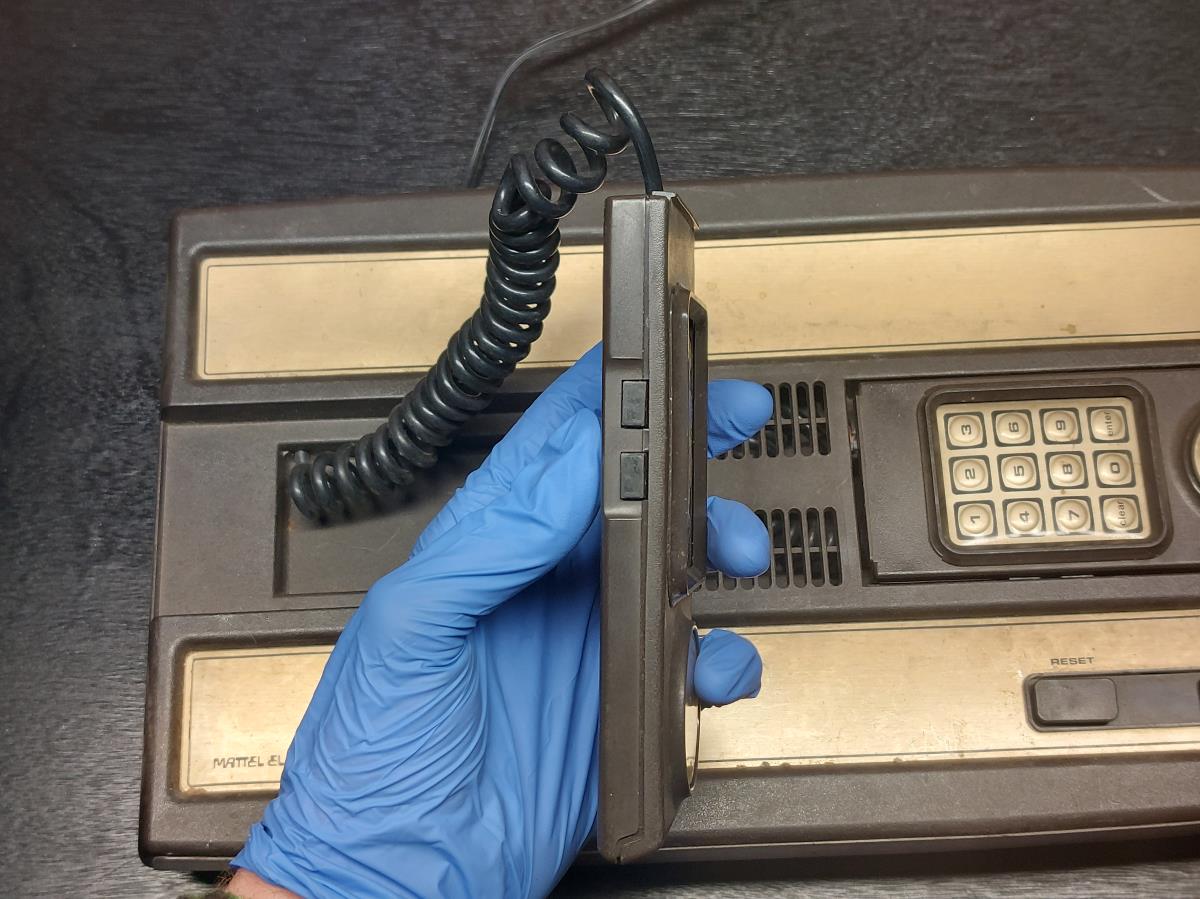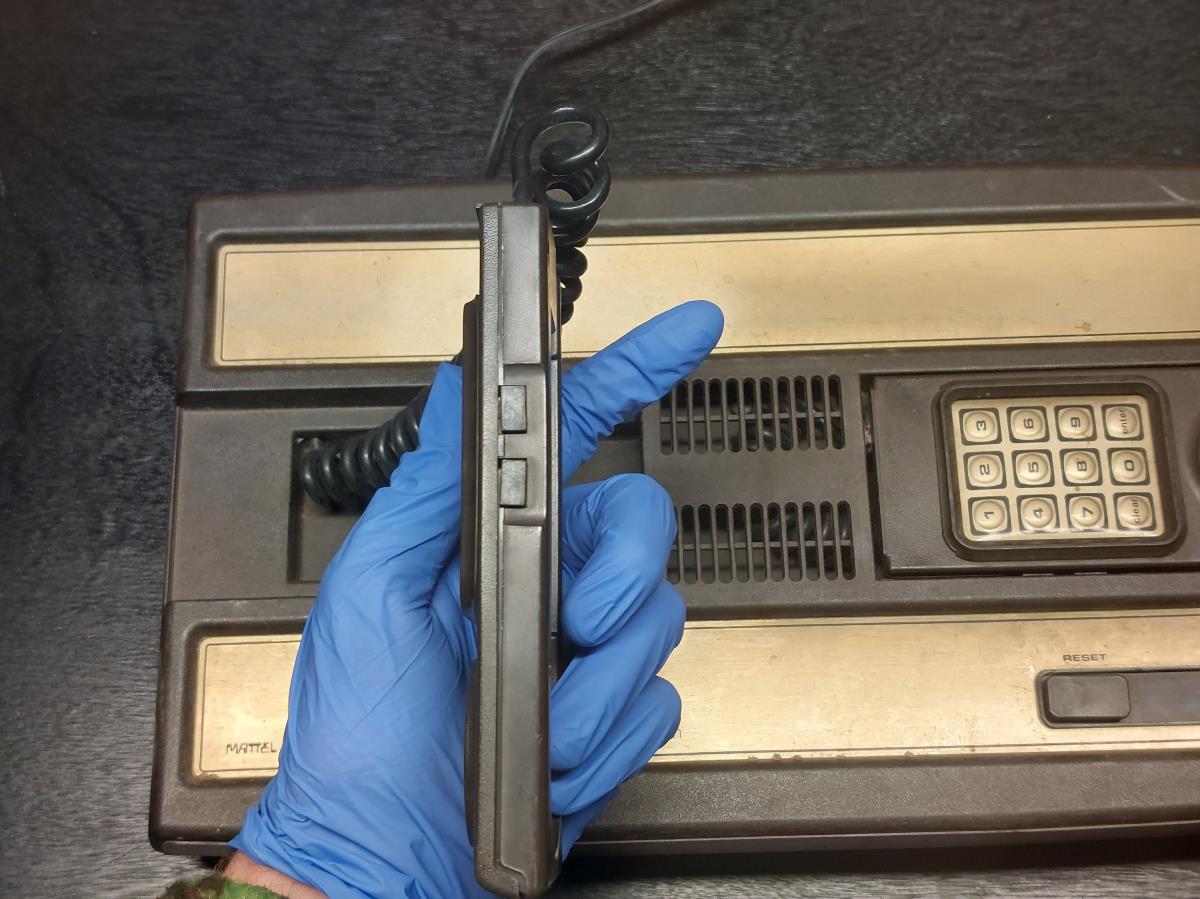 The controllers themselves are extremely thin- not much going on inside I would imagine. The cutout on the back is intended to help with the cable management. Unlike the Colecovision, the controllers are hard-wired, and there's even less space on the system for cable storage than on the Colecovision.