As seen in the "Rescued From hell" thread, this was bound fo scrapping, but was bailed out at the last minute. The cord was cut, and it was/is crazy dirty, but it's not going to be crushed for the nickel's worth of copper inside.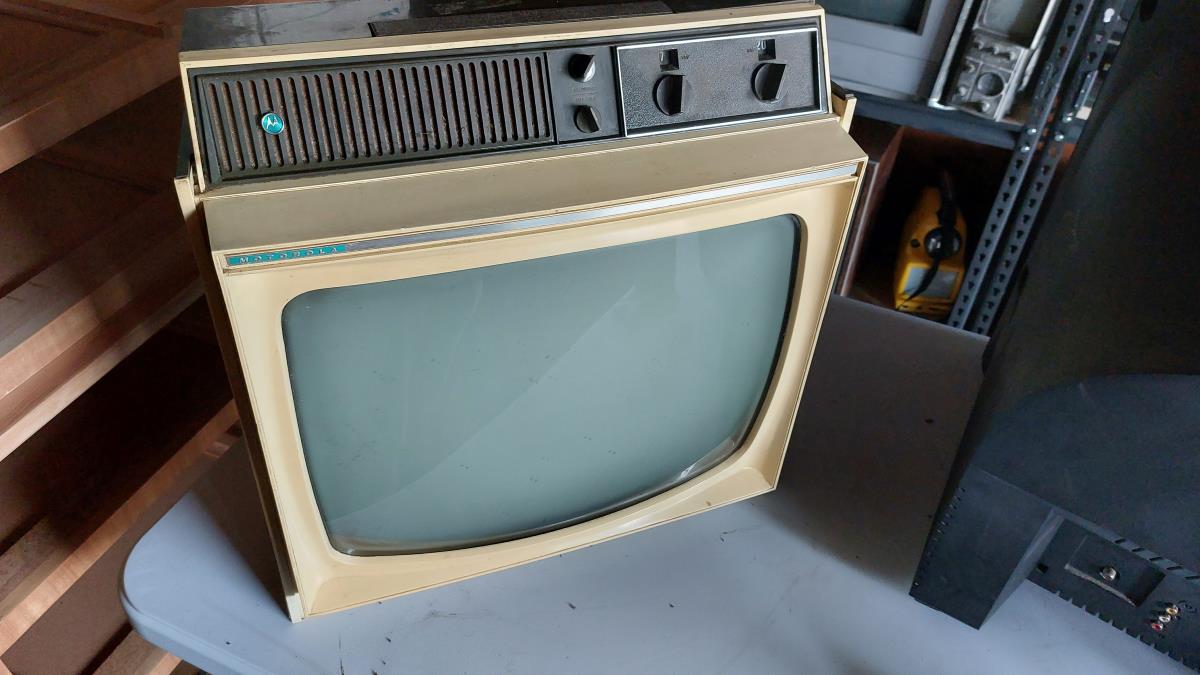 The tag that would have indicated the model/year on the bottom has disintegrated, so I'm not sure when it was built. I reached out to a few more knowledgeable folks here and
@MattPilz
indicated it's probably from the 1960's.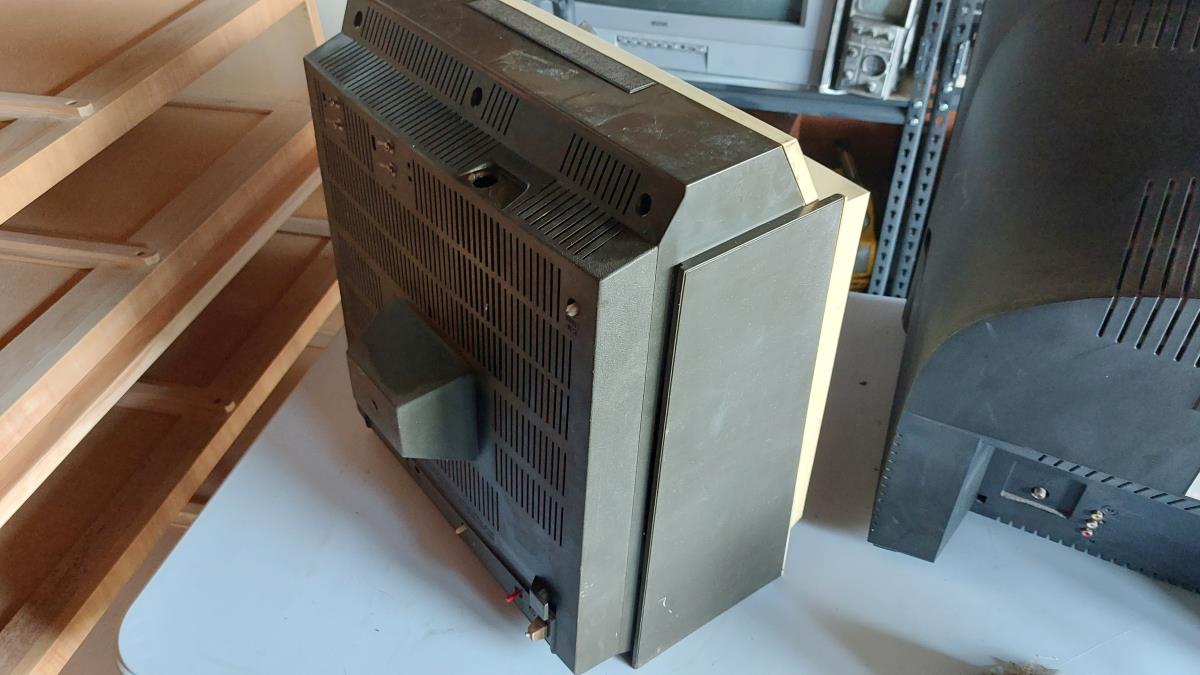 A very unusual design as CRTs go.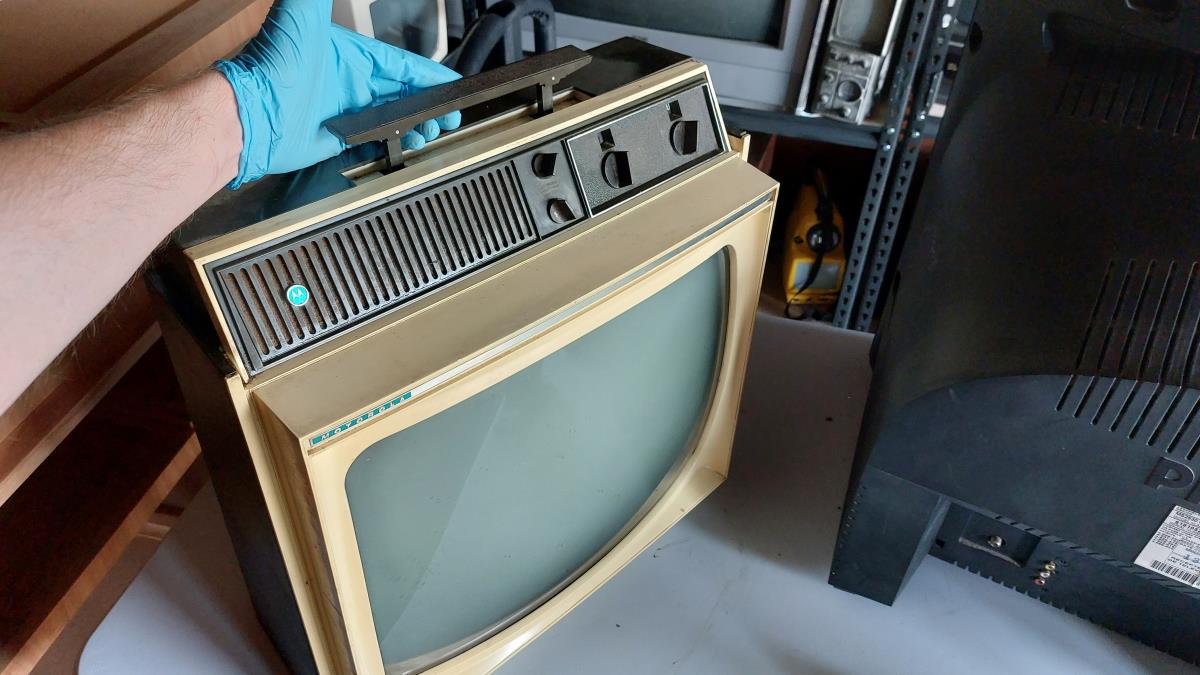 I dig the integrated handle!