If you've got a dirtier keyboard, I'd like to see it.
Supplied to me by
@PS2it
this old IBM Aptiva keyboard has definitely seen some better days. Thankfully, some better days are ahead of it too.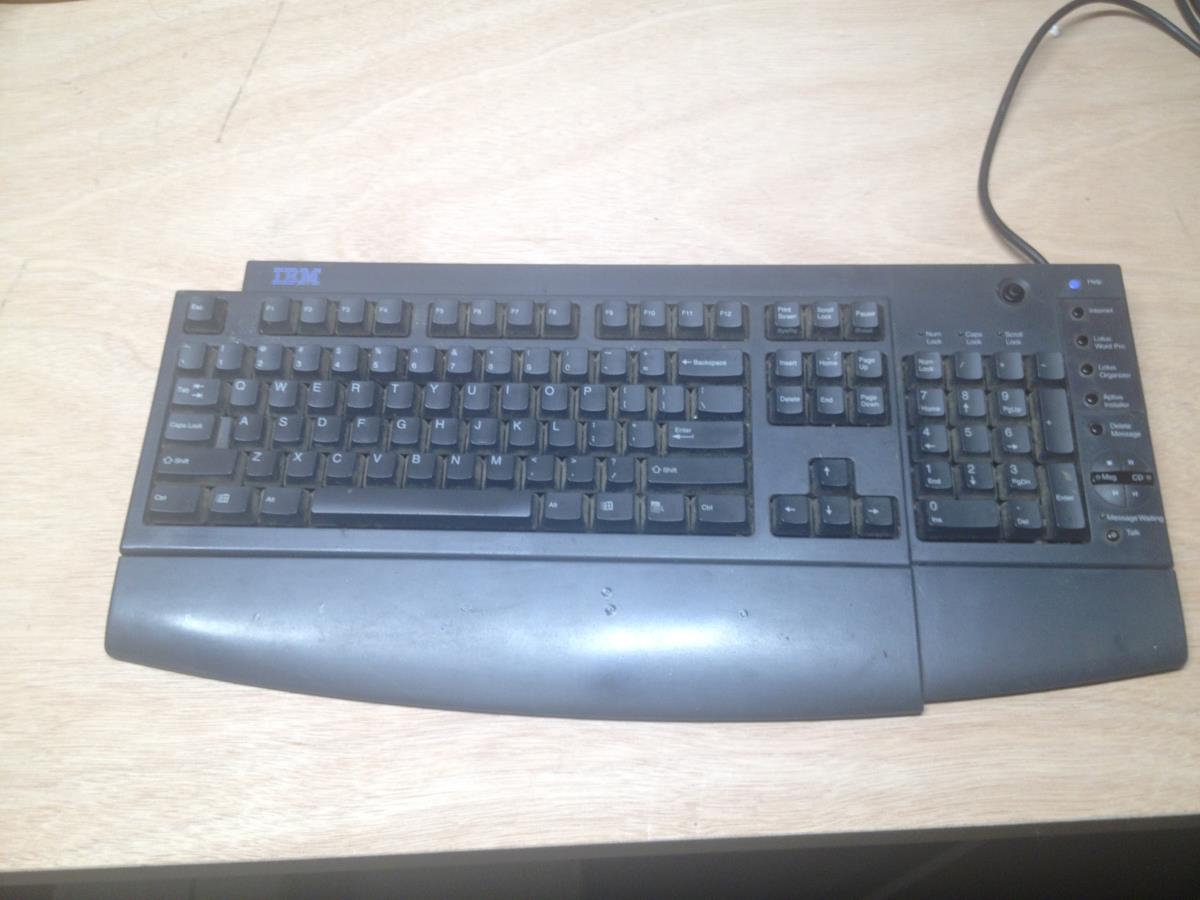 Doesn't look too bad? Have a look inside!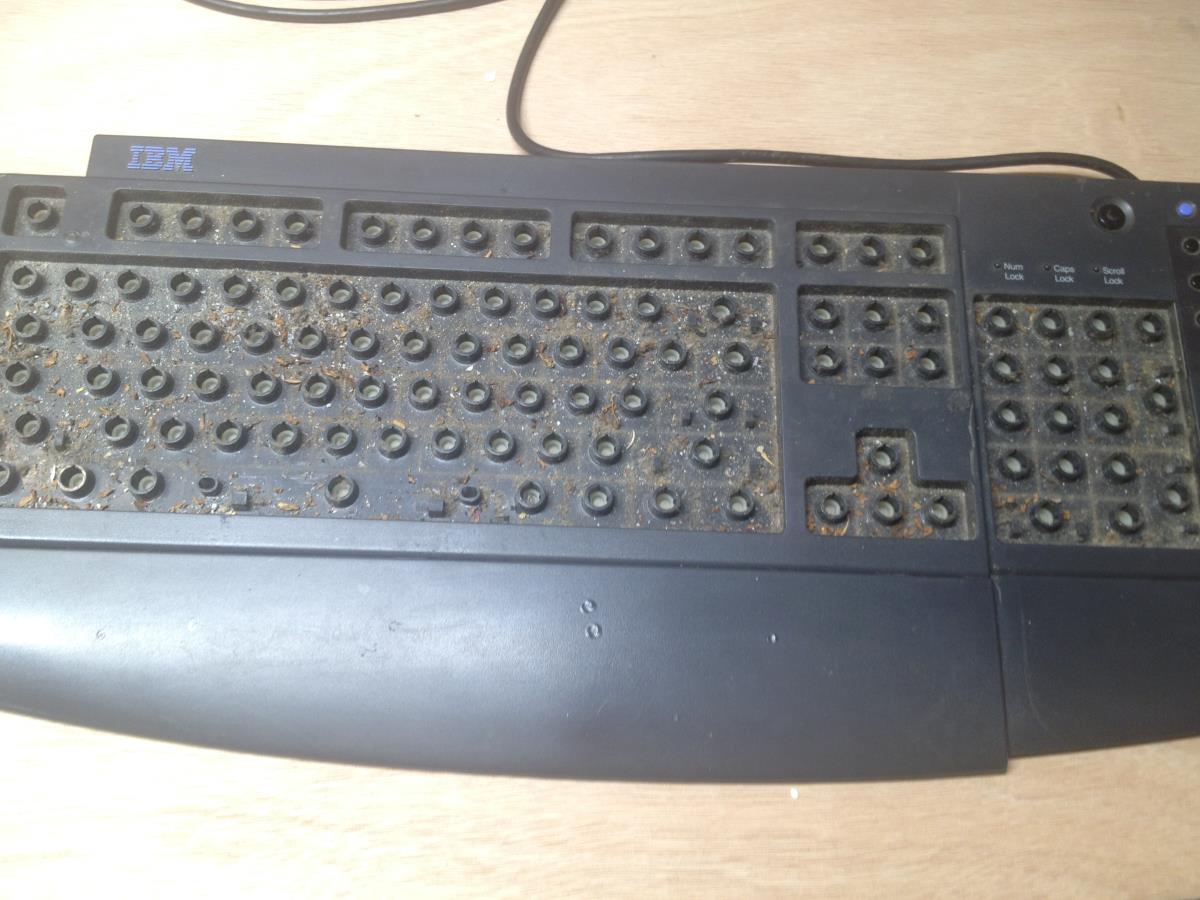 Unfortunately (fortunately) smells don't translate across the internet- after getting the keys off this smelled mighty fragrant in a rather unpleasant way. Thankfully the smell has since been knocked down by some baking soda, and the cleanup process is underway! Hopefully you'll see this keyboard in action elsewhere on the site here, and (hopefully) at a show in the near future!