A while back I posted that I had spotted a lot of relatively cheap "Pong" consoles had cropped up on eBay. Well, I did find one I had to have, and after some delays what with the state of the world, it has arrived- and it is extremely retro.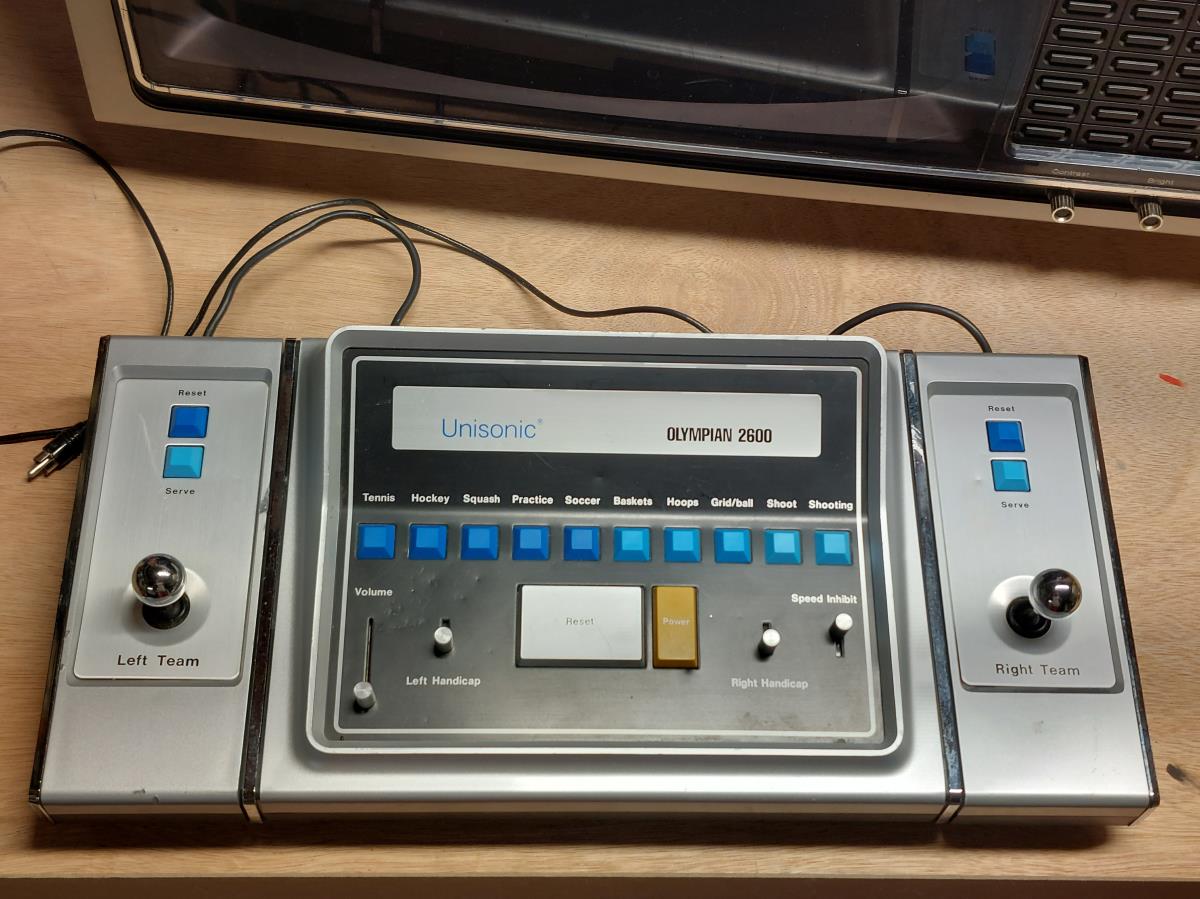 The joysticks "click" in like buttons, and do have a full range of motion... though I expect it's more limited in game. The chunky buttons and tactile switches are all very solid- while it is made of plastic, it really is striving for an "industrial" design. The two controllers are detachable, and have roughly three feet of built-in cord to work with. Games appear to be the usual fare of Pong and Pong-likes (Tennis, Soccer, Squash) and a few I'm unfamiliar with (Grid/Ball? Shooting?) selectable with the bright blue buttons.
As you may have surmised from my description, it isn't working just yet. Unfortunately this one won't be fixed up in time for the Stevens Point Robo-Cup show, but it should be working in time for our next library show. I can't wait to share this unusual device with all of you!