Hello everyone! I've spoken with the folks running the EVERCON gaming convention in Wausau, and we've struck a deal for any Wisconsin Computer Club members who want to share their collections and creations with the public!
Evercon will be held Friday January 20th-Sunday January 22nd, and features both video games and tabletop gaming (including things like Dungeons and Dragons, Magic The Gathering, Warhammer 40,000, etc.) and they expect a fairly large attendance this year! Their website is
HERE
.
The event itself will be held at the Central Wisconsin Convention and Expo Center (formerly the Patriot Center) which is attached to the Cedar Creek Mall in Rothschild, just off the Interstate between Stevens Point and Wausau. They have a lot of space for a lot of cool things.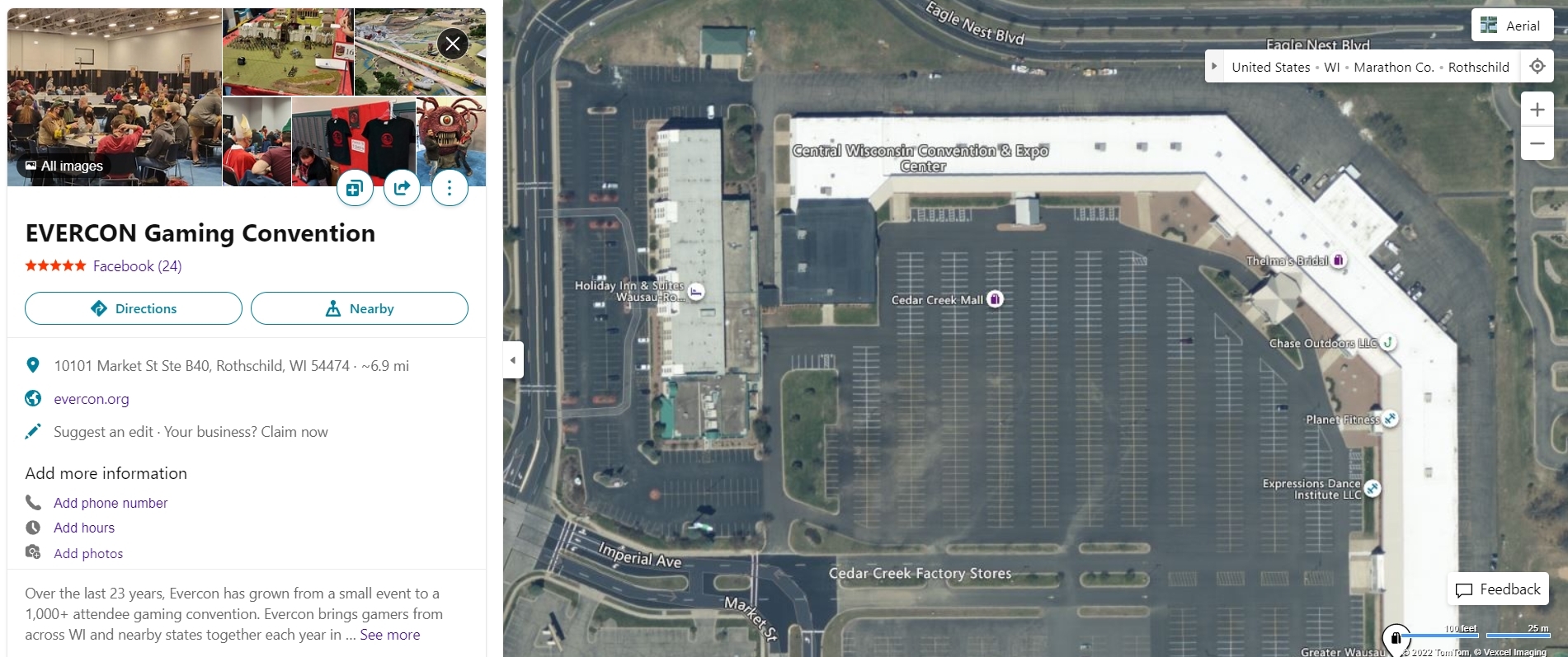 Now, onto our arrangement- if you're a WCC member and you would like to add an exhibit to the show, let me know so I can add you to the list. Exhibitors will be provided free admission to the event and time before the event begins to set up. The video game area will be covered by event staff, so we don't necessarily have to babysit things. The event will have a number of people bringing a huge array of games, predominantly consoles and arcade games, and they're keen to add more video game experiences to the event. That's where we come in.
We have a large and presently indeterminate space to work with, tables provided. I'll be brining the usual show kit for sure, as well as whatever else I can get up and running for this one, as I've been told "anything goes!" as of this writing.
I've been invited to collaborate with their organizers more in the weeks ahead, if anyone here is interested in getting involved that way, let me know.
This is going to be a very big, very cool event to meet with a lot of local retro tech enthusiasts and share what we do with a wider audience.
More information soon!