Picked this one up "as is - for parts" on eBay, and it fired right up when plugged in.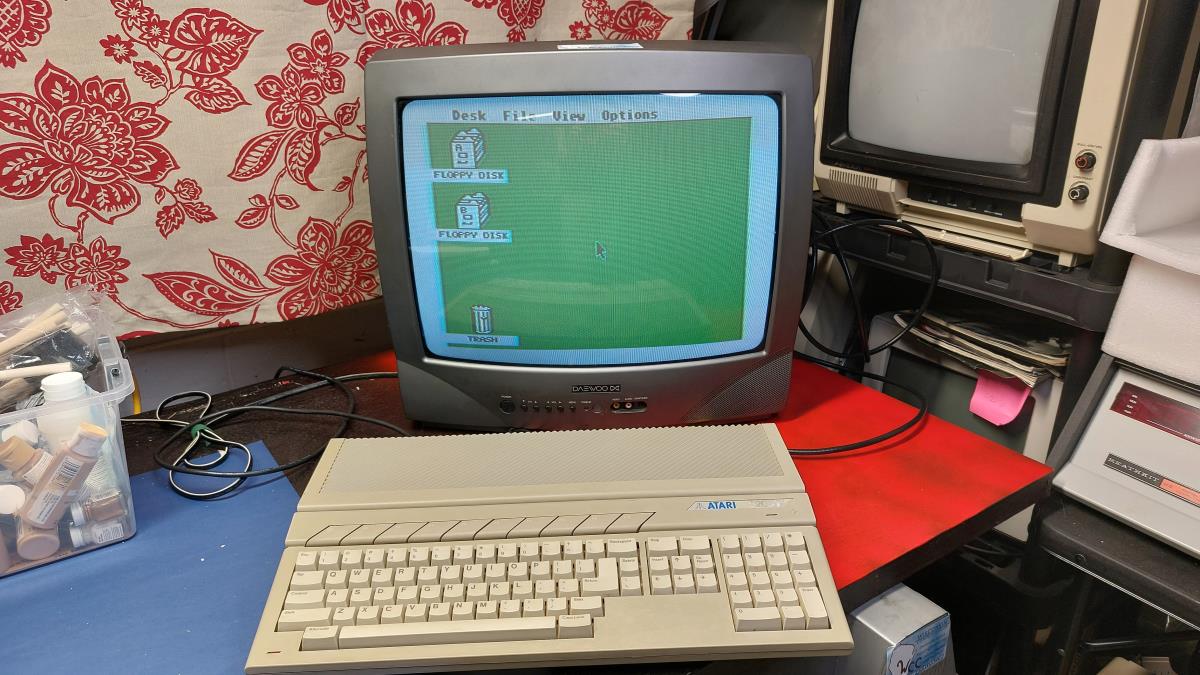 While Apple only had one Macintosh at the time that could boot from ROM (the Macintosh Classic) and Amiga needed at least one disk to boot anything, the Atari has the entire operating system built into ROM. It runs a program called "Graphical Environment Manager" or "GEM" which was cooked up by Digital Research before Windows was a thing, and the Macintosh influence is plain to see.
I can't get any farther than this as it needs a mouse to work, and I haven't got one. The Atari mice aren't compatible with other mice of the era, but adapters for PS/2 aren't too expensive, though most have to ship from Europe.
The really nifty thing about this one is, assuming the floppy drive works, the machine can read 720k disks made by regular PC computers. I'll have to mess around with it a bit, but we should be able to get games loaded onto this thing fairly easily, which would be fun at a future show!
More to follow!