I didn't even manage to get all the photos saved before the seller pulled down the listing (which was
HERE
). Not too many of these were made, so I do wonder which one this is- last I knew all of Commodore's prototypes were pretty much accounted for.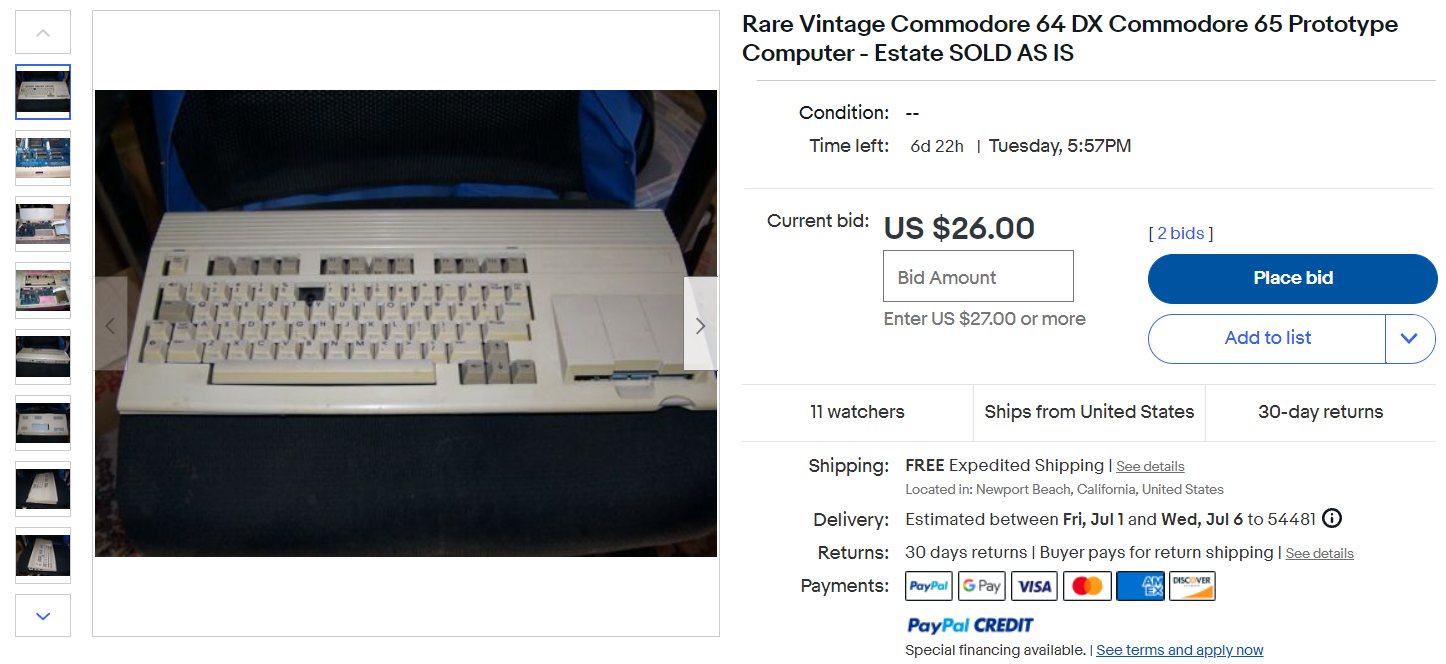 They stated in the listing that they wanted $10,000 for it, but had it set up as a regular auction, so I had the high bid when the page disappeared.
Will definitely keep an eye out, though I'd wager one of the YouTube channels with deeper pockets would be the ones to actually grab it if it does crop up again.