I bought the 8-Bit Guy's PC game,
Planet X3
, a little while ago. While I'm sure I have plenty of PC games for the show, most of those disks are 25+ years old and I didn't want something to fail at the worst moment. So, using the RoboCup show as an excuse, I picked up Planet X3 (and a few others) for some of the old PCs we plan to have there. Granted, I've seen this game both on his show and on many other YouTubers (it's one of the few games that will, apparently, work on just about any old PC) this is the first time I've seen it in person. Honestly, I'm just stunned by the presentation- this is head and shoulders better than anything I've seen for boxed software. Mad props to him and the team, this thing is stunning.
I'll have a more proper review of it sometime after the event has transpired.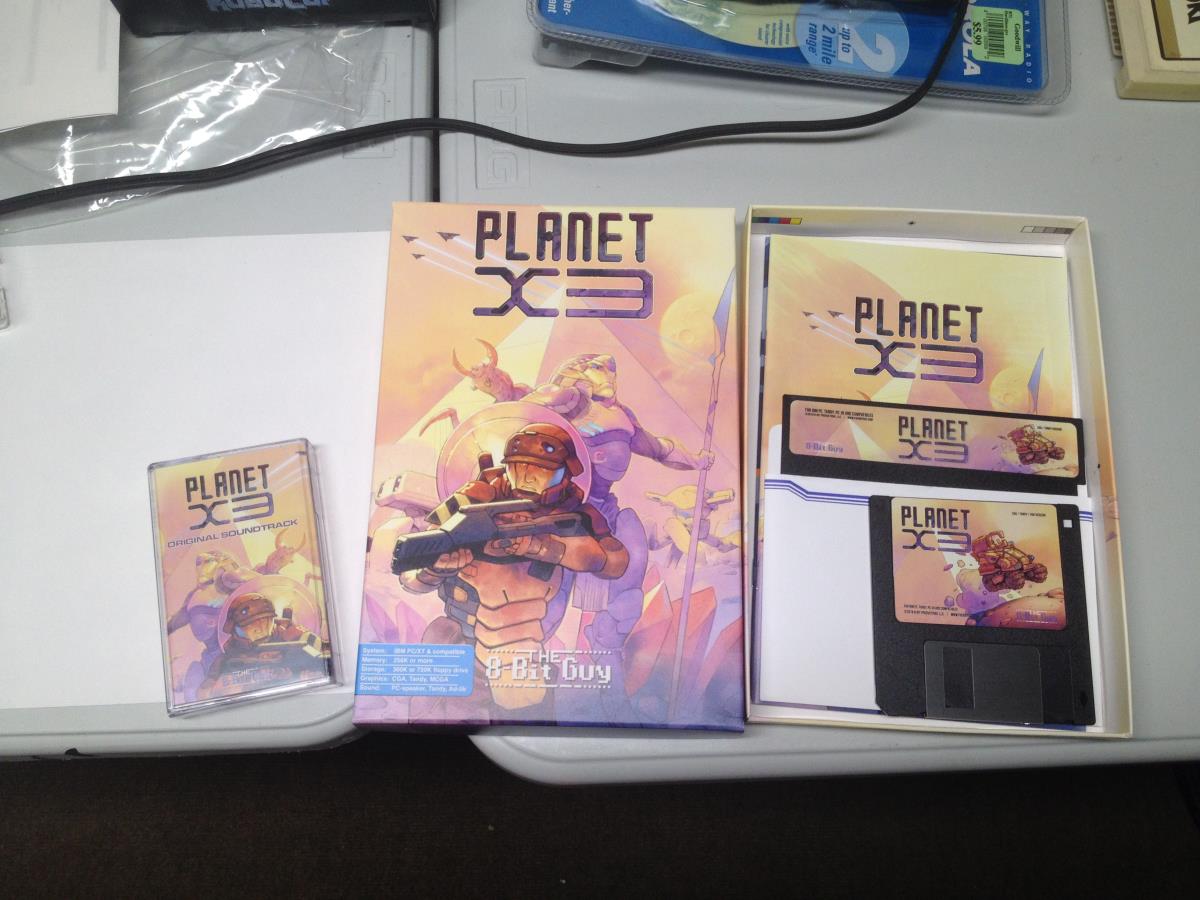 Obligatory shameless plug, come see this/us/me at the Holiday Inn on May 22nd.