Very recently, I took a road trip up north to pick up this Power Macintosh G3 All In One, the famed "molar mac" from another retro collector. I was expecting, at worst, to be buying a very cool decorative piece- and at best, a working system. I got something between the two.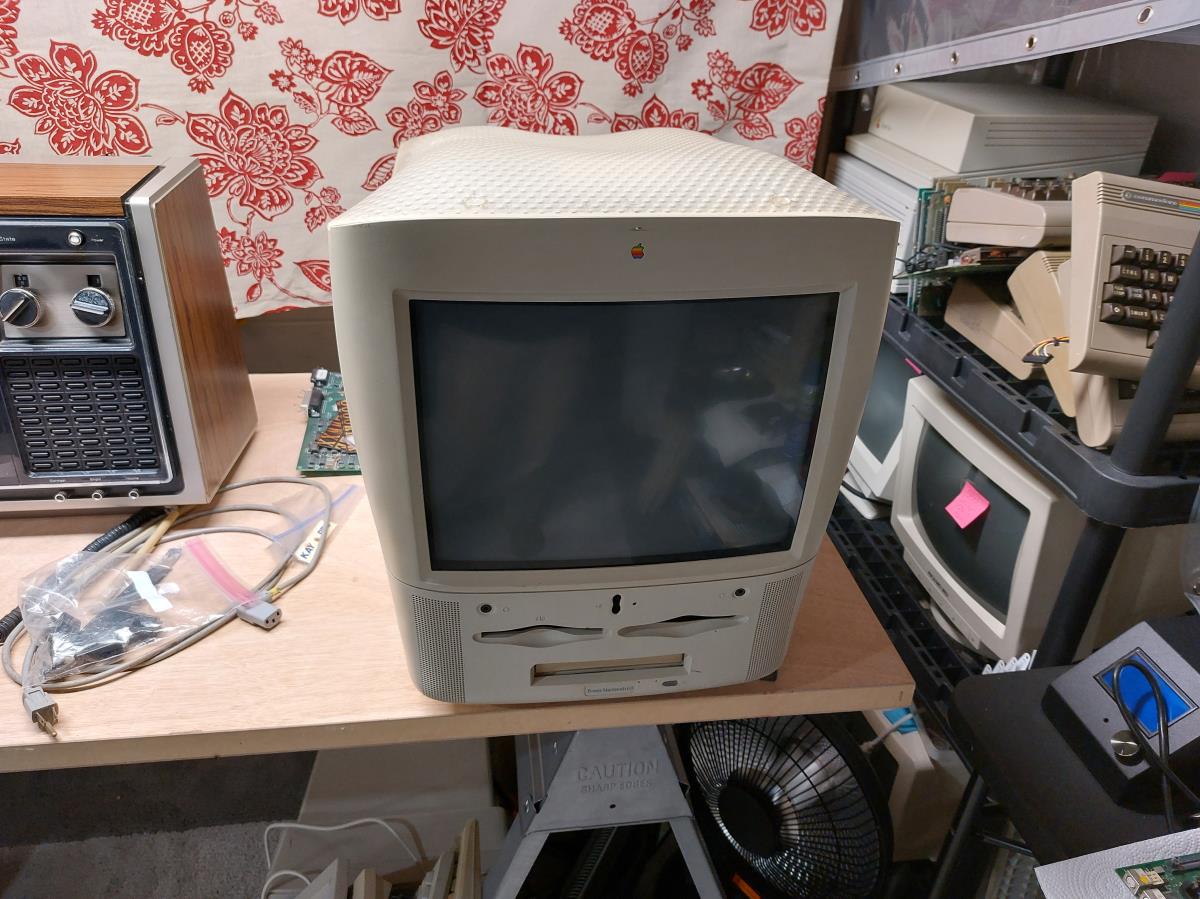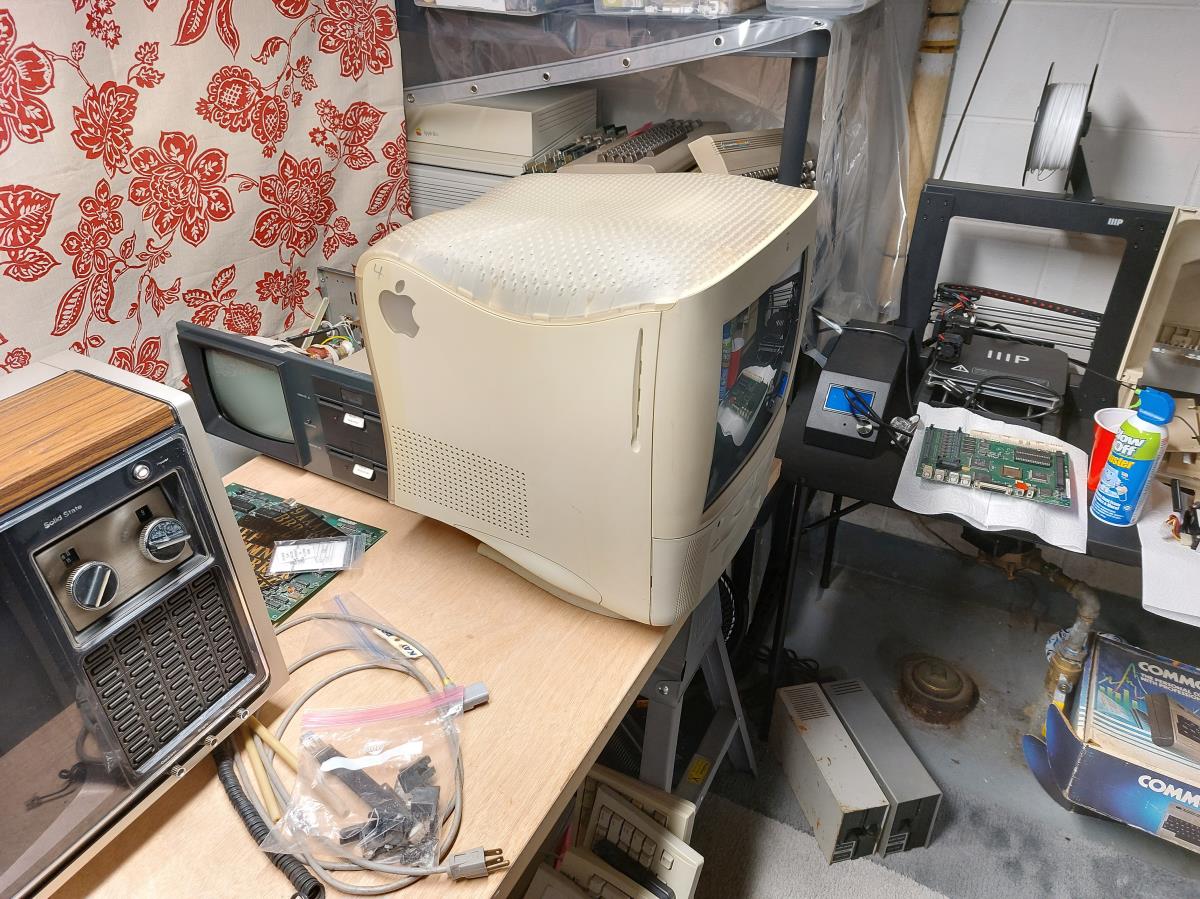 It's in very good cosmetic condition, and even better, it's previous owner had already removed the battery. No battery damage at all! While I expect the caps have leaked and failed (they tend to do that on machines of this era) that is much easier to fix.
I must say it's still rather surreal to see it sitting here- the 'molar mac" has been on my wish list for a very long time now, but they are hard to come by. I'm looking forward to restoring this one to it's original glory over the summer!