After all this time talking about it, it's finally time to stick the
Fenrir Optical Drive Emulator
(ODE) device into the Saturn. Thanks to Sega's "modular" design, the little Fenrir board's ribbon cable just clips into the header on the Saturn's board, and the Saturn itself has no idea it's reading an SD card instead of a CD. Pretty cool, as that will allow the machine to play more than the handful of games I can get my hands on right now.
Speaking of games, here's NFL 97' running on it. It's the only Saturn game I could find at the moment. For 1996, it doesn't look too bad, and considering the controllers don't have joysticks, it actually plays pretty good.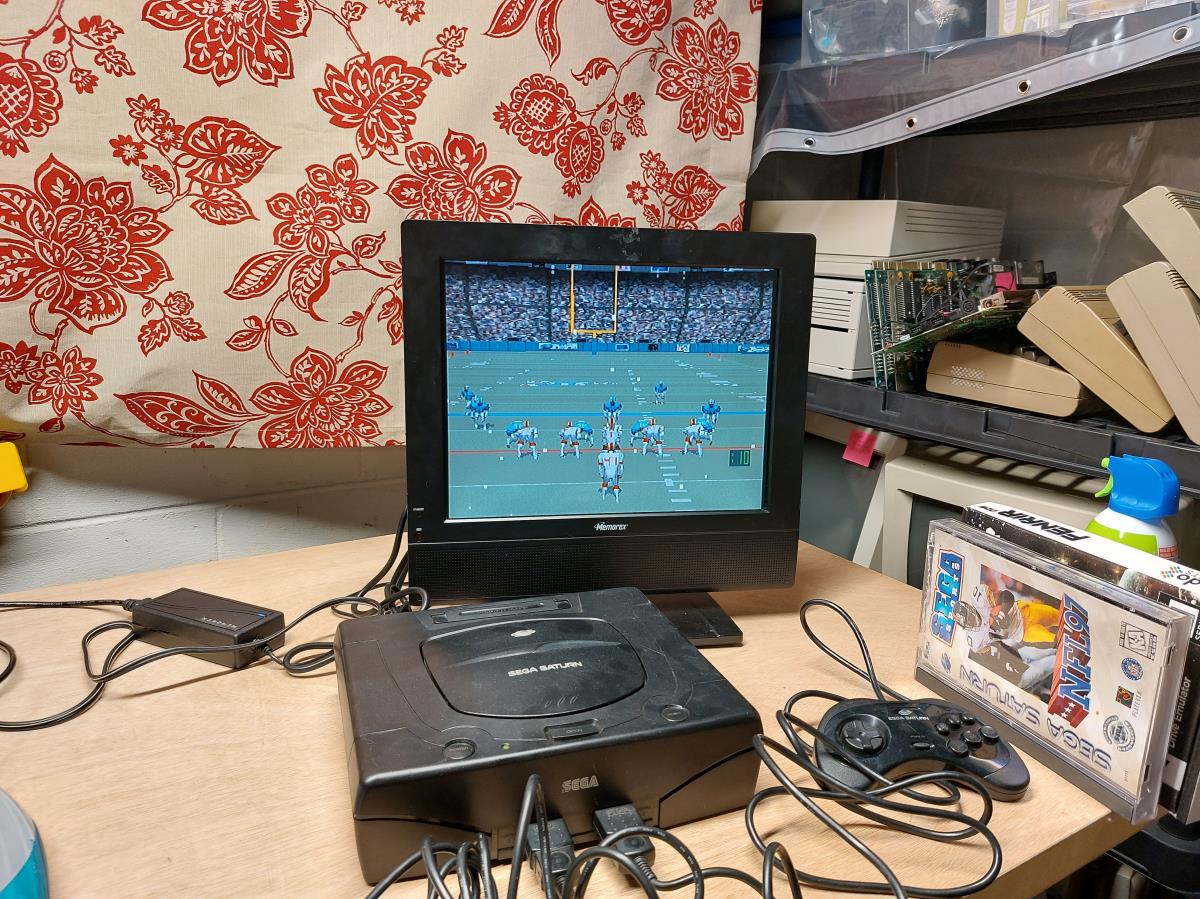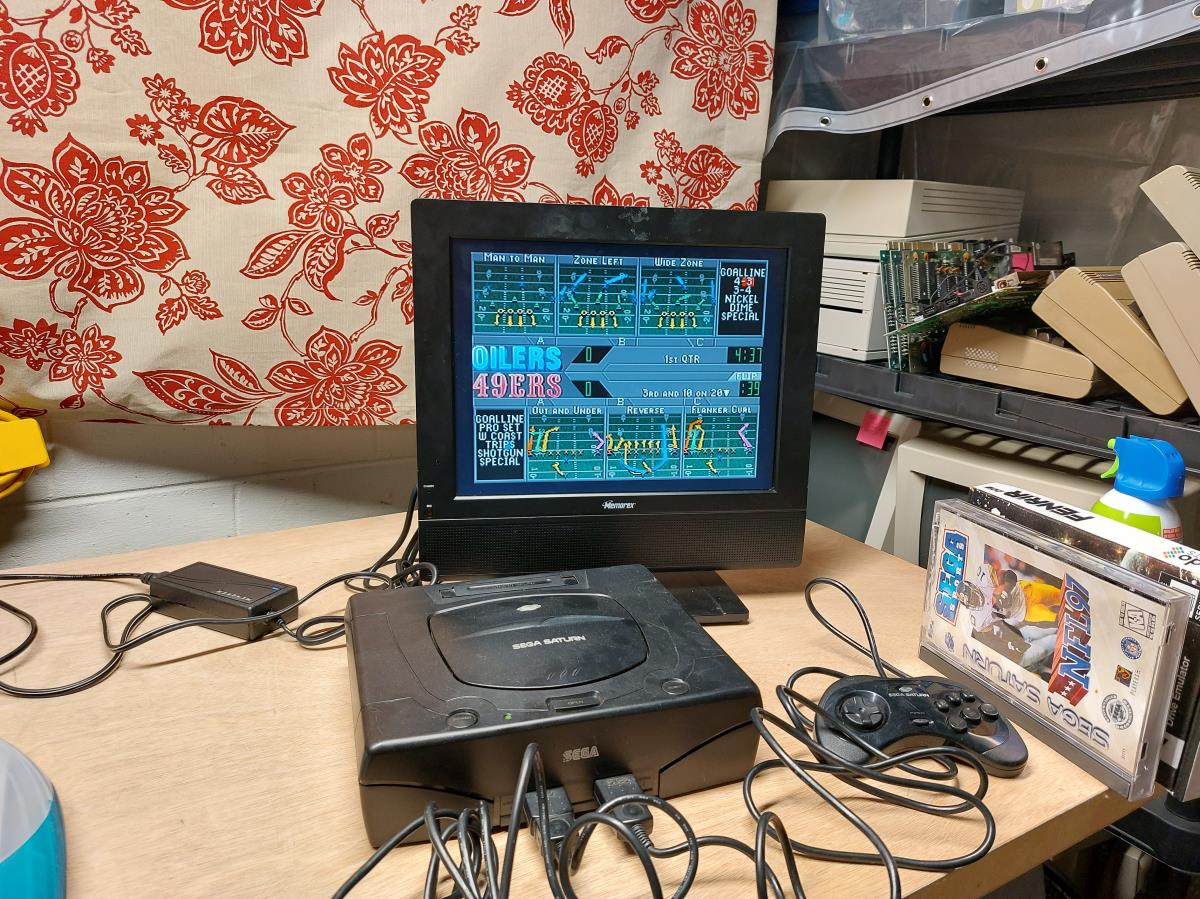 I don't think the Oilers are going to get to the super bowl this time though.