We recently acquired a pair of Shuttle PC's, small "thin client" PC's from the 2000's. These are both Pentium 4 powered rigs, with enough RAM in them to make them useful for us for things like LAN parties and whatnot for older games.
The one on the left is a slightly newer XPC unit, while the one on the right is a slightly older Shuttle X.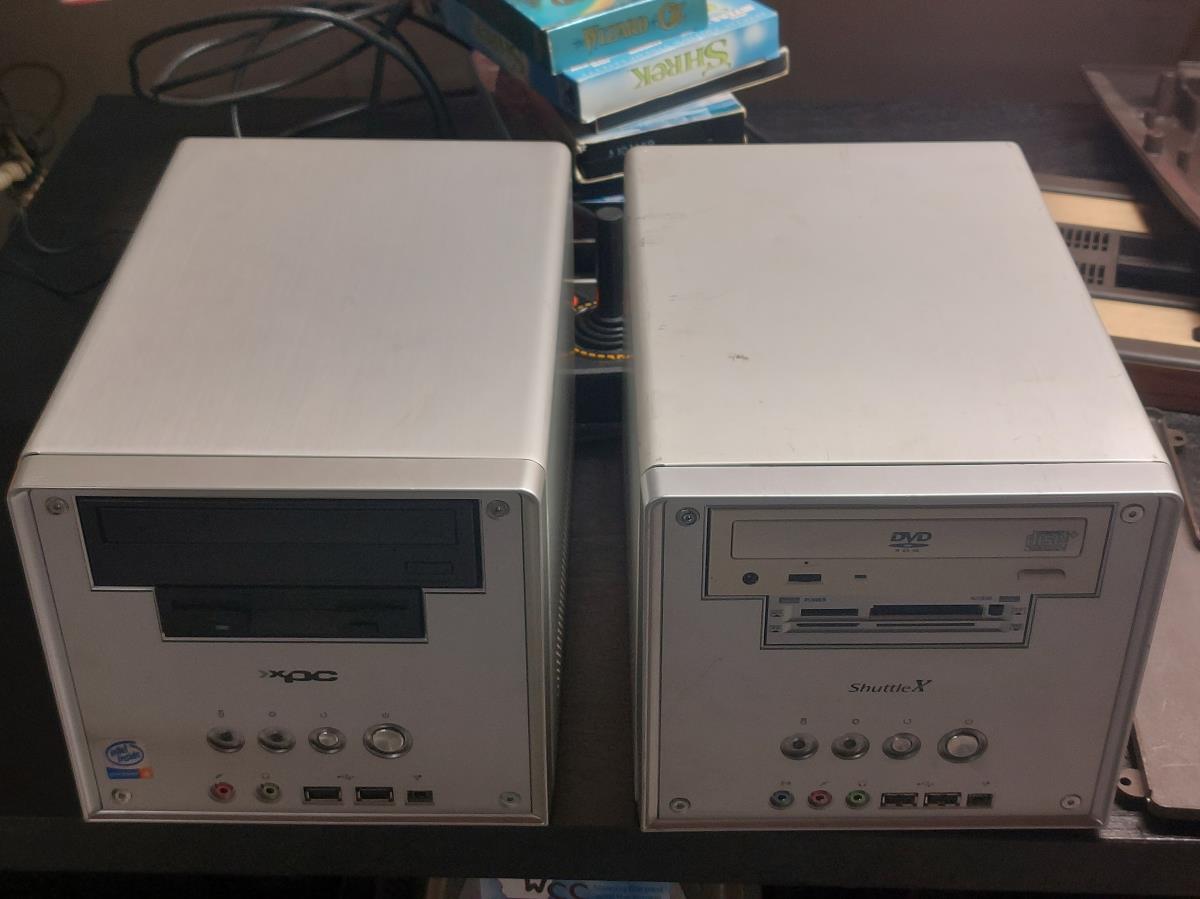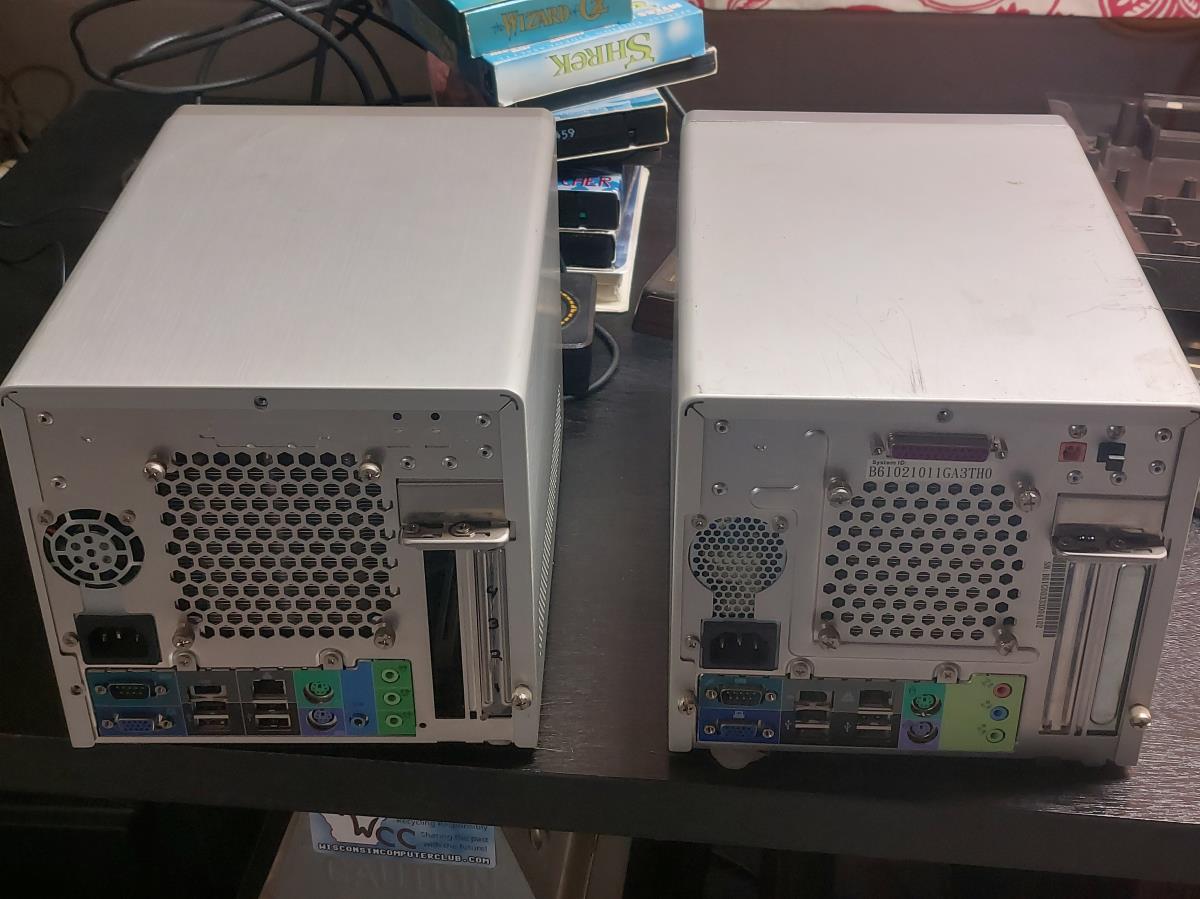 Neat that these still had Firewire ports on them.
XPC: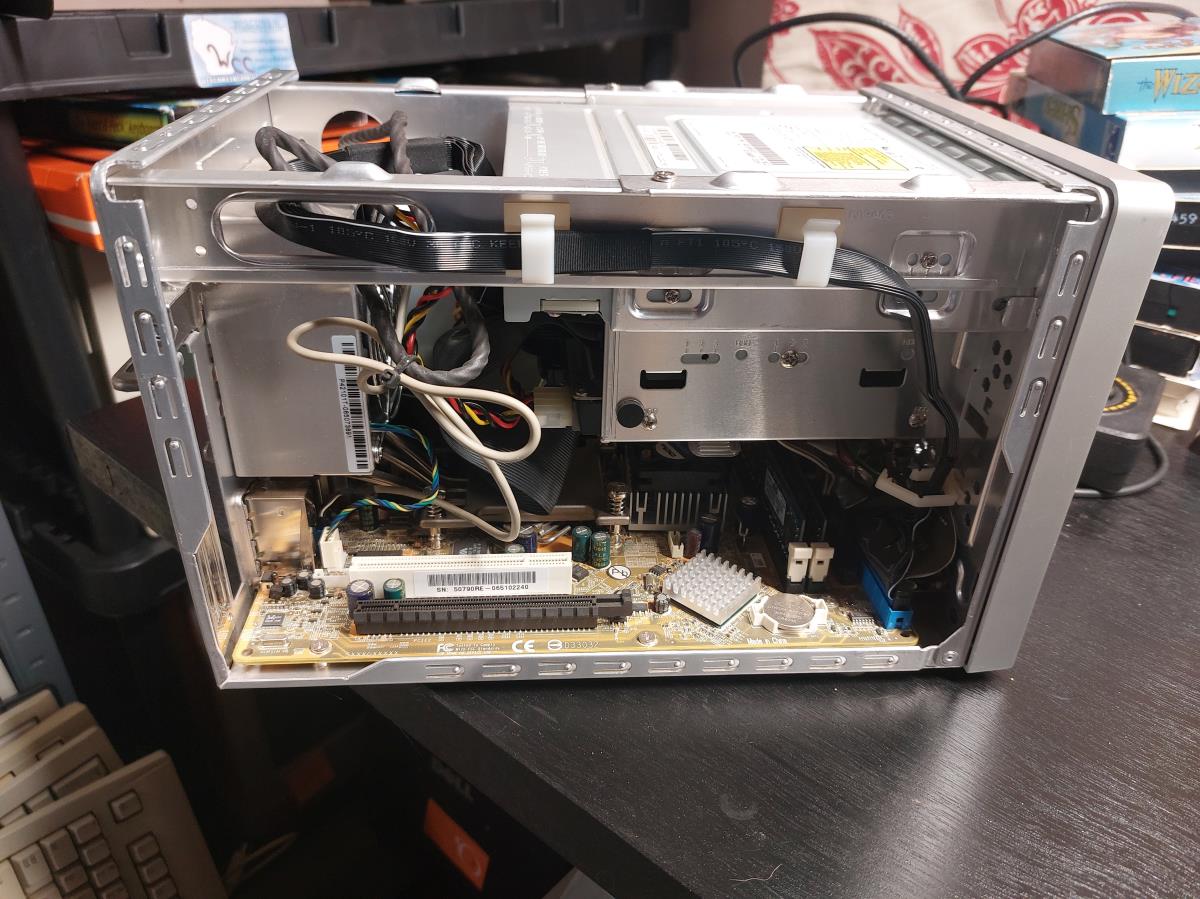 ShuttleX: